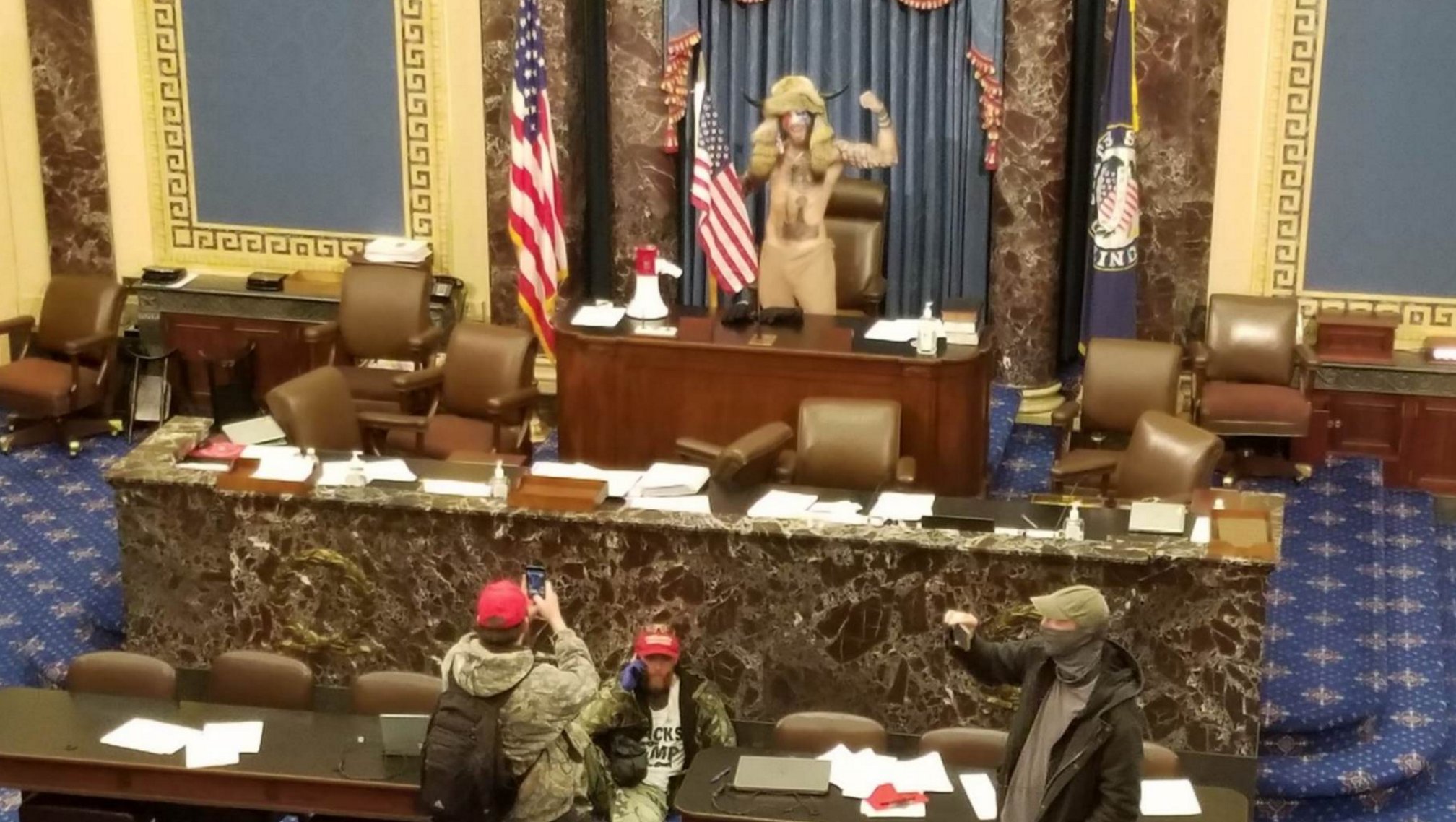 Protestors have reached the vacated Chamber and are milling about, looking at papers. Peaceful and completely non destructive. No graffiti, no pilfering.  Yet media, and politicians both Democratic AND Republican are denouncing them as violent extremists.
Protestors are inside the building very near the Congressional Chambers. Either inside or right outside the doors. Video shows a calm procession through the foyer toward open doors.
Protestors have pushed up the Capitol stairs and reached the Capitol Building doors
CAPITOL POLICE FIRING TEAR GAS INTO CROWD OF TRUMP SUPPORTERS pic.twitter.com/GZ0C8Dtgad
— Breaking News Global (@BreakingNAlerts) January 6, 2021
Inside the Congressional chambers the Senate and House are currently debating the vote certification of the 2020 Presidential election. The first objection was made against the Arizona slate of electors.
Outside the Capitol, protestors are said to have breached 4 layers of security to attempt to occupy the building and are being targeted with tear gas.