Accounts of voter fraud are coming out of Georgia today. In sworn affidavids, witnesses are describing numerous cases of fraud including, receiving entire batches of "pristine" ballots that nearly all went for Biden, switching votes and appearances of machine-processed Biden-votes.
Georgia has been embroialed in controversy over voter fraud allegations as many unexplainable irregularieis are continuing to be discovered in the state's most populated areas.
Because the media as continuously stated that there is no evidence that indicates voter fraud, we believe it is in our reader's best interest to know the facts that are coming out.
We encourage our readers to read through these affidavits.
The following is a list of statements from affidavits that give us pause and point toward the extent of potential voter fraud. Links to individual affidavits have been provided.
---
Barbara Hartman (GA Election Official)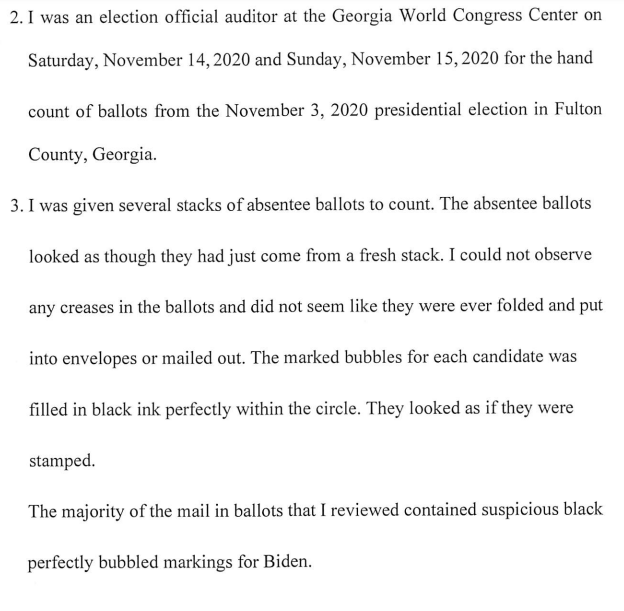 ---
Robin Hall (GA Recount Observer)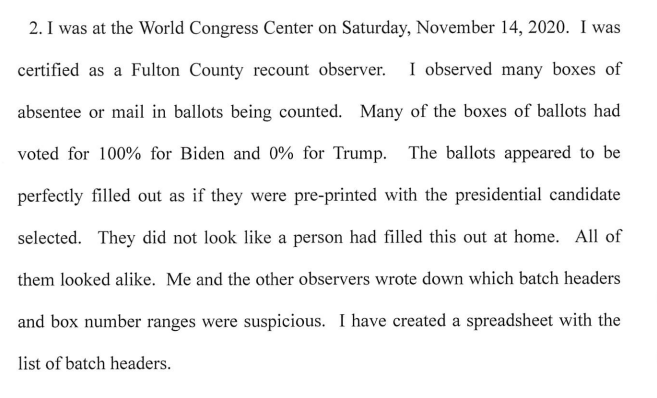 ---
Susan Voyles (GA Poll Manager)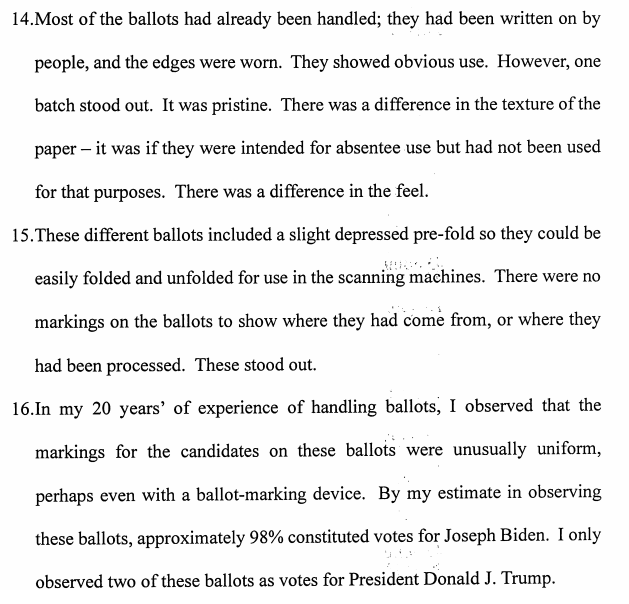 ---
Scott Graham Hall (Election Recount Monitor)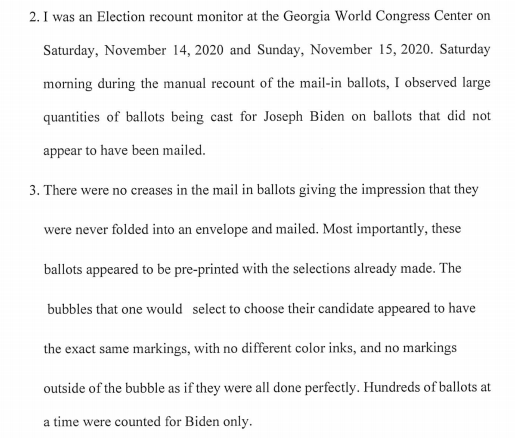 ---
Carlos Silva (Election Observer)