On Friday afternoon Twitter permanently suspended President Trump's account over two tweets claiming "Our public interest framework exists to enable the public to hear from elected officials and world leaders directly. It is built on a principle that the people have a right to hold power to account in the open. However, we made it clear going back years that these accounts are not above our rules and cannot use Twitter to incite violence. We will continue to be transparent around our policies and their enforcement."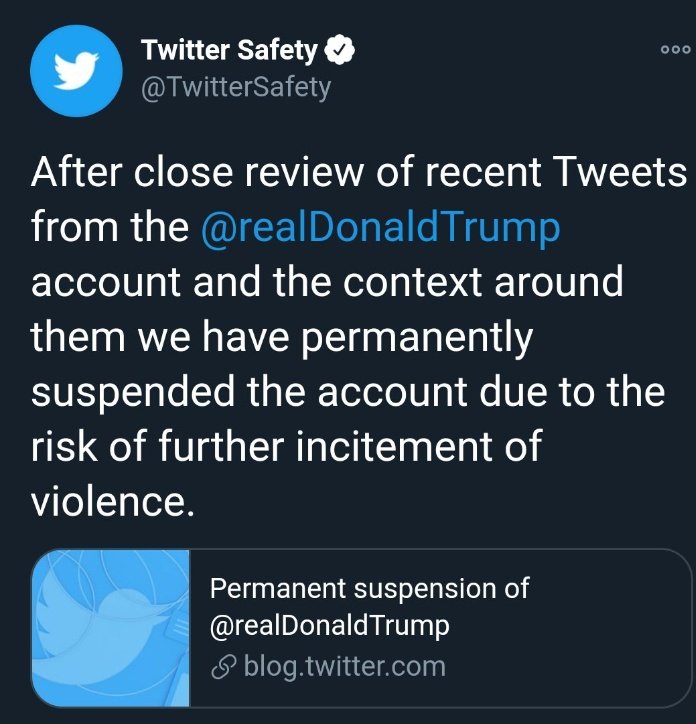 Although Speaker Nancy Pelosi and other Democrats have accused the President of insurrection over the events at the Capitol on Wednesday, neither the content of his speech nor the content of his tweets to the protestors showed intent to incite violence or criminal acts.
Twitter claims they took action on the most recent tweets because the meanings could be taken in a variety of contexts, including to incite violence, but why the social media giant chose a permanent suspension of the U.S. President over a suspension of the offending tweet(s) is unclear.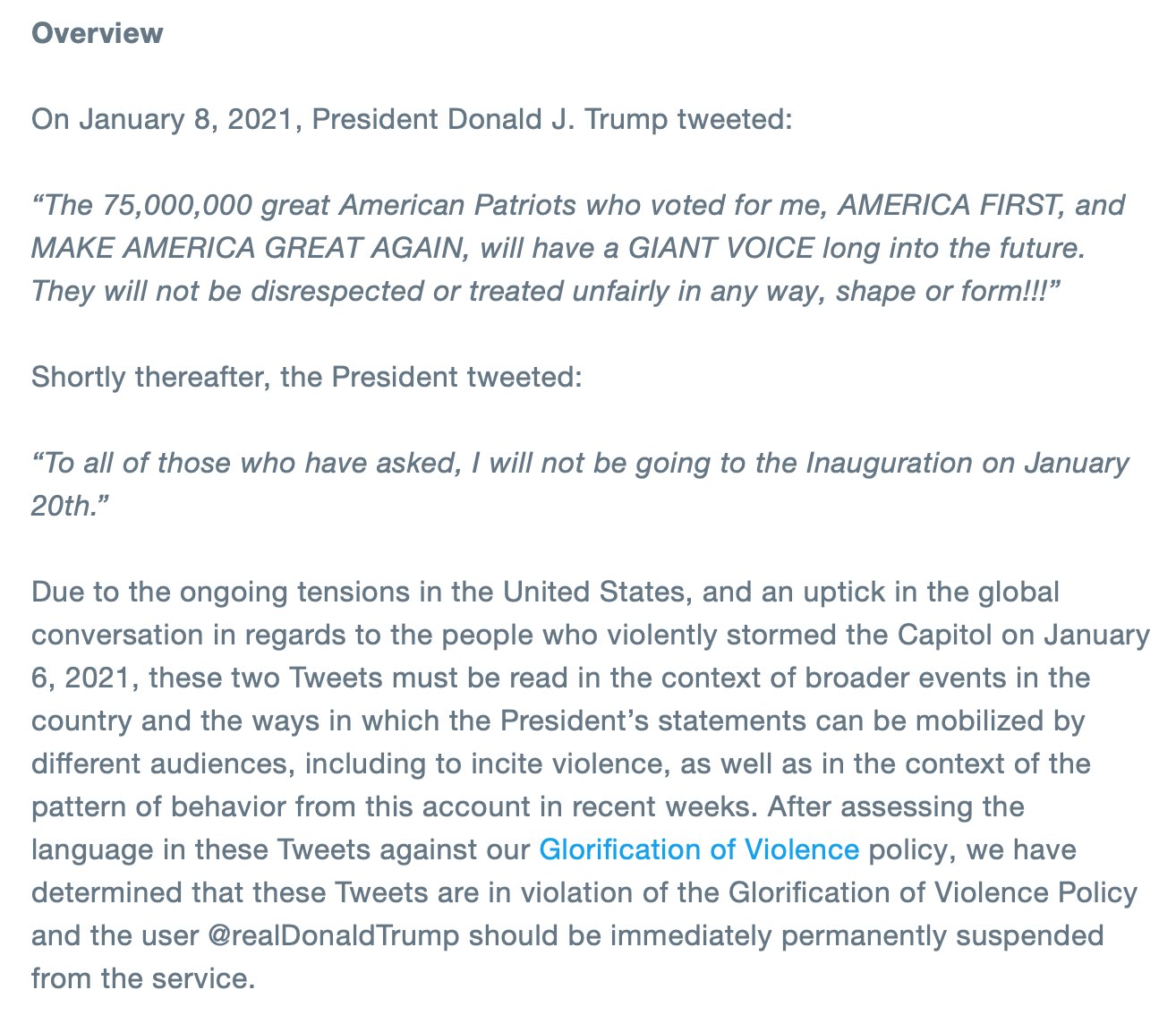 Conservatives have been scrambling all evening to broaden their social network options by joining other platforms such as Parler, MeWe, and Gab. And for good reason, popular conservatives such as Kirstie Alley, are seeing their followers being purged by the tens of thousands.
My Twitter followers are going down by 10,000 an hour now.. doesn't this feel helpless? This is a good barometer of what it's going to feel like the more & more censorship that is put upon the American people. We need to find new communication lines..@elonmusk help🙏🏼

— Kirstie Alley (@kirstiealley) January 9, 2021